Payment Details
How to pay your Annual Membership Fee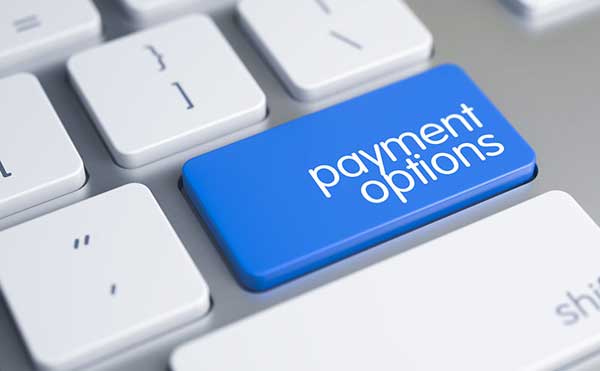 How Much Should I Pay?
Tas Maritime Radio members pay an Annual Service Fee of $35.
Members with 2 boats pay $60 per year (so the second boat is $25).
New members pay the Annual Service Fee ($35) plus a one-time Joining Fee ($10) - $45 in all.
How Do I Know When to Renew?
Tas Maritime sends out Renewals on the first day of January, April, July and October, depending when you joined.
These are sent by email so make sure that tasmaritime.au is not blocked by your firewall or SPAM filter.
Renewals are posted to members who do not provide an email address.


If you miss your Renewal, a Reminder will be sent with the next round of Renewals by the same method as the Renewals.
If you miss the Reminder as well a Final Notice will be sent by the same method along with a copy by post.
We will make every effort to contact you and if we are unable to your membership will be cancelled.
How to Pay
There are several ways with which you can pay your Annual Service Fee.
By Direct Debit through your Internet Banking.
(Note: we have a new bank account - double-check these settings in your Internet banking app.)
   Account Name: TSMRG Pty Ltd
   BSB: 067-102
   Account No: 1050 5214
   Reference: (IMPORTANT) Enter your last name and RG number.


Post a cheque or money order to:
   TSMRG Pty Lty, GPO Box 3161, WEST HOBART, 7000


Pay in person with cash, cheque or money order at:
   Peter Johnston Ship Chandlers, 21 Morrison Street, Hobart 7000


Direct Debits - Always check your statement
There are many reasons an Internet transfer can fail, If it does fail the amount will be credited back to your account. If you are unsure, check your statement - if you have a credit for the amount you paid, the transfer did not go through. In most cases trying again will solve the problem.
Why we Need your Surname and RG number
Please make sure that the Reference you enter is your Last Name and RG number only. We need these in order to credit the payment to the correct account. Entering "Tas Maritime" or "Membership" is useless - you will probably eventually get a reminder because we will not have been able to work out that you have paid.